The Approach to Hand, Wrist & Elbow Surgery
The most common elbow conditions are overuse injuries such as tennis elbow and golfer's elbow that usually respond to rest and simple non-operative measures. When these measures fail, surgeries employing incisions as small as two or three centimeters are usually effective. Surgeons at the Center also perform elbow arthroscopy for conditions such as intra-articular loose bodies, osteochondral injuries, and elbow contractures arising after trauma or surgery. Other elbow conditions treated at the Center include biceps tendon injuries, elbow instability and various fractures about the elbow.
Although the incidence of biceps tendon tears at the elbow has been estimated at only 0.8 per 100,000 individuals per year, greater than 10 such repairs are performed each year by surgeons at the Center. Finally, surgeons at the Center perform elbow replacement surgery for painful and stiff elbows resulting from rheumatoid arthritis and other inflammatory conditions, and for certain elbow fractures arising in older adults.
When the best matters, call the Cincinnati SportsMedicine and Orthopaedic Center-Mercy Health for all your sports medicine needs.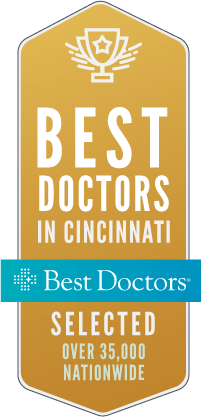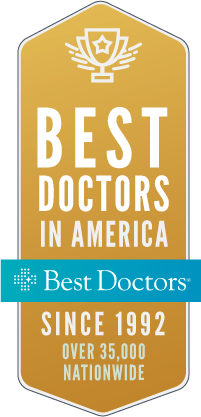 CSMOC is an award-winning center for orthoapedic treatment in Cincinnati.
The One Center for
Making a Difference
When you experience an injury or have pain, your goal is to seek health care that will return you to a quality lifestyle as soon as possible. You want a physician that is the absolute best in their field – one that can diagnose and treat you right the first time.