The Approach to Sports Medicine
Our sports medicine team is dedicated to the prevention, diagnosis, and treatment of athletic injuries. Our orthopaedic expertise encompasses sub-specialty areas including arthroscopic surgeries of the knee, shoulder, elbow, hip, foot and ankle.
We provide a broad base of care with our athletes and their teams. Our sports medicine team serves to provide treatment to our local athletes as well as athletes from across the United States. The physicians in the sports medicine division see athletes from club sports such as volleyball, soccer, basketball, and baseball, and junior Olympic sports such as gymnastics, as well as high school, collegiate, semiprofessional and professional sport athletes.
Our surgical approach to the injured athlete is a balanced one aimed at exhausting non-operative treatment whenever possible.  When surgery is the best option we emphasize the use of arthroscopic and minimally invasive techniques for the knee, shoulder, elbow, hip and ankle.
Cincinnati SportsMedicine and Orthopaedic Center was one of the first practices in Cincinnati to provide athletic trainers and physician on-the-field care services for local high schools. Our program began in 1975 and is now part of the Outreach Program with Mercy Health.
Cincinnati SportsMedicine and Orthopaedic Center-Mercy Health physicians cover 10 local high schools and work closely with the Mercy Health athletic trainers assigned to these schools. In addition to our coverage of high school athletics, our physicians also care for athletes of all ages and abilities, from "weekend warriors" to professional athletes.
Community outreach is an important component of our sports medicine division. Each year our physicians and trainers cover hundreds of games, events, tournaments, and meets in all types of sports. Providing on the field coverage, along with Saturday walk-in sports clinics, has long been a major principle of our outreach efforts. In addition, the Center provides pre-participation physical examinations as a part of our overall community outreach program. These combine a thorough orthopaedic physical with a general medical examination performed by a primary care physician from the community.
When the best matters, call the Cincinnati SportsMedicine and Orthopaedic Center-Mercy Health for all your sports medicine needs.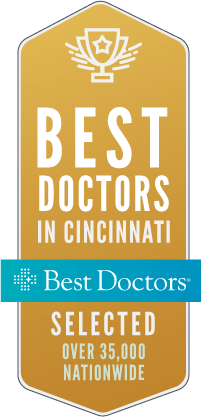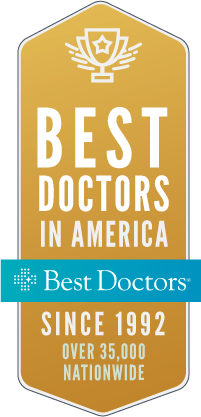 CSMOC is an award-winning center for orthoapedic treatment in Cincinnati.
The One Center for
Making a Difference
When you experience an injury or have pain, your goal is to seek health care that will return you to a quality lifestyle as soon as possible. You want a physician that is the absolute best in their field – one that can diagnose and treat you right the first time.