The Approach to Shoulder Trauma
Traumatic shoulder injuries include shoulder dislocations and traumatic tendon ruptures, which are covered elsewhere. However, sometimes the shoulder injury results in a fracture or fractures about the shoulder, including fractures of the proximal humerus, clavicle or collarbone, and scapular or shoulder blade. Some fractures are minimally displaced and heal routinely without the need for surgery. Other fractures are displaced or angulated so that open reduction and internal fixation is needed to restore normal alignment and promote rapid predictable healing and a good long-term functional outcome.
Many proximal humerus fractures are treated without surgery and with a brief period of immobilization followed by supervised physical therapy. Displaced proximal humerus fractures are amenable to open reduction and internal fixation with a plate and screws construct. However, in older patients some of the more complex fractures do not fare as well with fixation; the tuberosities displace or resorb with a poor functional result. Another option that provides better and more consistent results is to perform a reverse shoulder replacement with repair of the tuberosities around the implant.
Clavicle fractures that are displaced or shortened do better with open reduction and internal fixation using plate and screws construct. Scapular fractures are rare and many do not require surgery. However, glenoid fractures are intra-articular and often require meticulous surgical repair.
When the best matters, call the Cincinnati SportsMedicine and Orthopaedic Center-Mercy Health for all your sports medicine needs.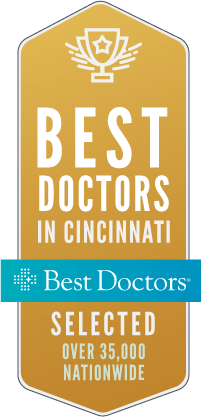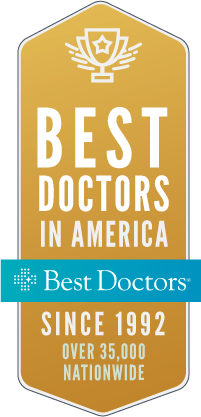 CSMOC is an award-winning center for orthoapedic treatment in Cincinnati.
The One Center for
Making a Difference
When you experience an injury or have pain, your goal is to seek health care that will return you to a quality lifestyle as soon as possible. You want a physician that is the absolute best in their field – one that can diagnose and treat you right the first time.