Pioneering the Field
---
Cincinnati SportsMedicine and Orthopaedic Center was one of the first centers to establish a physician-physical therapist-athletic trainer team approach when treating patients with orthopaedic injuries and conditions. Our physical therapists are experienced in designing specialized rehabilitation programs to provide our patients with a safe return to their job, sport or activities of daily living.
Our physical therapists are among the leaders in the country in establishing state-of-the-art knee, shoulder, hip, and ankle rehabilitation protocols. Numerous publications support these rehabilitation protocols for optimized non-operative treatment and post-operative recovery. Physical therapists throughout the United States reference our rehabilitation protocols in the treatment of their own patients.
For over 4 decades, our physicians and physical therapists have provided continuing medical education to physicians, physical therapists and athletic trainers from around the country and world. The annual Advances on the Knee, Shoulder, Hip, and Sports Medicine conference features a faculty comprised of leading academic orthopaedic surgeons and physical therapists from around the nation, and is one of the few combined MD-PT-ATC conferences that provides updates on the diagnosis and treatment options for orthopaedic and sports medicine conditions.
In addition to providing continuing medical education at the national level, our physical therapists provide hands-on experience to our sports medicine fellows. The high-level interaction with our physical therapists is a major component of our robust sports medicine fellowship curriculum. The dialog between physical therapists and fellows helps our fellows fully understand the nuances of the rehabilitation protocol and the overall importance of physical therapy in treating both operative and non-operative sports medicine and orthopaedic conditions.
Locally, the physical therapy department provides compassionate, state-of-the-art rehabilitation care to patients of all ages. With the integration of our orthopaedic practice with Mercy Health in 2014, it was imperative to keep this team approach in place. Full-service rehabilitation facilities are available in each of our clinics, which facilitates close collaboration between our physicians and physical therapists. Many of our physical therapists have completed additional training and specialty certification in the field of orthopaedics and sports medicine. Rehabilitation services include:
Strength testing utilizing Biodex™ equipment
Specialized approach for return-to-play and work
Advanced rehabilitation for total joint replacement
Blood flow restriction training for patients with severe muscle weakness
Orthotics
Manual Therapy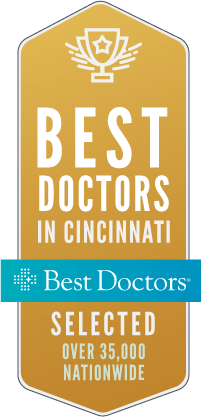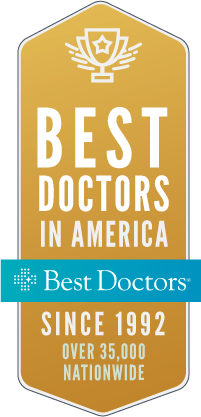 CSMOC is an award-winning center for orthoapedic treatment in Cincinnati.