Clinical Outcomes and
Applied Research Studies
---
Knee Disorder Prospective Registry
Robotic Patellofemoral and Tibiofemoral Partial Knee Replacement
Cartilage and Meniscus Restoration Center
Patellofemoral Realignment Surgical Restoration
Tibial and Femoral Osteotomy Realignment Studies
This division is responsible for every phase of our patient-related studies under the direction of Dr. Frank Noyes. The Knee Registry is over 25 years old and numerous clinical studies have been published on all types of complex knee disorders. The publications have a 90% to 100% follow-up, which is a major credit to our research staff that follow our patients throughout the United States.
Patients travel from all over the world to receive specialized care for serious knee disorders and our clinical and research team continues to provide the highest standard of care available with compassion and individualized treatment programs.
The breadth of clinical outcomes studies is featured in the 2nd edition of the Noyes Knee Disorders book published in 2016 that continues as a world-wide textbook in the United States, Asia, India and Europe.
Frank R. Noyes, MD was honored to be recognized in the Journal of Bone and Joint Surgery and Arthroscopy for his published work. The data culled for these reviews spanned from 1945-2014. Six of Dr. Noyes' publications were listed in the top 100 most cited articles published in the last 70 years.
Coming Soon! Critical Rehabilitation for Partial and Total Knee Arthroplasty – Guidelines and Objective Testing to Allow Return to Physical Function, Recreational and Sports Activities, Noyes FR, Barber-Westin SD (eds), Springer, Basel, Switzerland, to be published in 2021.
While hundreds of textbooks have been written regarding technical surgical details of total knee arthroplasty (TKA), little is available on critical rehabilitation principles and guidelines that allow return to recreational and sports activities. This represents the first textbook written for orthopaedic surgeons, residents, physical therapists, and other medical professionals that concentrates on modern rehabilitation strategies after TKA. Fourteen chapters written by the editors and internationally recognized surgeons and therapists focus on:
Pathophysiology of muscle disuse in osteoarthritis
Advances in surgical techniques for robotic computer-navigated total and tibiofemoral knee arthroplasty
Effect of preoperative rehabilitation on postoperative knee function
Specific rehabilitation principles to avoid complications and return to daily activities
Advanced physical therapy concepts to return to recreational and sports activities
Objective testing to determine strength and physical function in the arthroplasty athlete
Recommended guidelines for recreational and sports activities
Key factors for achieving high patient satisfaction and quality of life after surgery
In 2020, the Knee Division completed a study of total knee replacement surgeries performed by Dr. Frank Noyes in younger patients who had been active in recreational sports and expected to return to these activities after surgery.  The goal of the surgery and post-operative rehabilitation was to utilize an individualized rehabilitation program that extended over many months to return muscle strength from the months of disuse prior to surgery and to regain function for more strenuous activities.  A major emphasis of the program was to return patients to an active lifestyle including the ability to perform American Heart Association guidelines of a return to aerobic type activities known for strongly decreasing the incidence of heart disease, diabetes, cancer, stroke and depression.  We were pleased to submit the study for publication with one of the highest patient successful outcomes ever published.  The patients rated the Knee Center and Rehabilitation with a 96% overall satisfaction rate.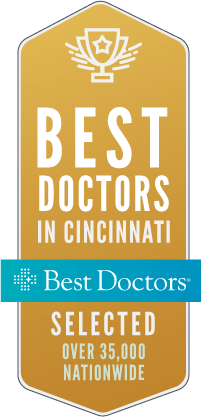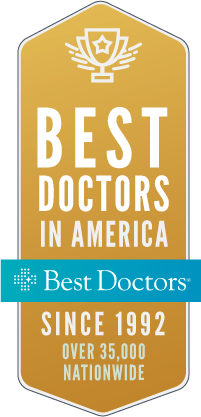 CSMOC is an award-winning center for orthoapedic treatment in Cincinnati.
Barber-Westin SD, Noyes FR. Blood flow-restricted training for lower extremity muscle weakness due to knee pathology. A systematic review. Sports Health. 11: 69-83, 2019.
---
Noyes FR, Huser LE, Ashman B, Palmer M. Anterior cruciate ligament graft conditioning required to prevent an abnormal Lachman and pivot shift after ACL reconstruction. A robotic study of 3 ACL graft
constructs. Am J Sports Med. 47:1376-1384, 2019.
---
Noyes FR, Crapser DC. Knee pain post total lateral meniscectomy. In Tapasvi S, Shekhar A (eds): Knee Arthroscopy: A Case Repository. Jaypee Brothers Medical Publishers, New Delhi, 2019.
---
Crapser DC, Noyes FR. Anterior cruciate re-tear with dilated tunnels. In Tapasvi S, Shekhar A (eds). Knee Arthroscopy: A Case Repository. Jaypee Brothers Medical Publishers, New Delhi, 2019.
---
Barber-Westin SD, Noyes FR. One in five athletes sustain reinjuries upon return to high-risk sports after ACL reconstruction. A systematic review in 1,545 athletes less than 20 years of age. Sports Health, .12(6): 587-597, 2020.