Knee Division Major Studies:
---
1. Long-term Clinical Outcomes Following Meniscus Transplantation: The purpose of this study is to evaluate the long-term outcomes following meniscus transplantation. The study objectives measured include decrease in pain, increase in function, and improvement of quality of life.
2. High Tibial Osteotomy with TOMA Fix Locking Plate: This study is being conducted to evaluate and report the long-term clinical outcomes of a high tibial osteotomy procedure with the use of the TOMA fix locking plate. Patients are evaluated at 1, 2, 5, 7, and 10 years post-operatively.
3. MPFL Reconstruction with Proximal Patellar Realignment: This prospective study is being conducted to evaluate the clinical outcomes following medial patellofemoral ligament (MPFL) reconstruction in patients with chronic patellar subluxation. Patients will be evaluated preoperatively and again at 1, 2, 5, 7, and 10 years post-operatively.
4. ACL Revision with Tibial and/or Femoral Tunnel Bone Grafting: The purpose of this prospective study is to evaluate and report the clinical outcomes for patient who have undergone an ACL revision procedure with staged tibial and/or femoral tunnel bone grafting. Decrease in pain, increase in function, stability, and return to activity will be evaluated.
5. Short- and Long-Term Clinical Outcomes Following MAKO Patellofemoral and Tibiofemoral Joint Replacements: The primary purpose of this investigation is to report the short-and long-term clinical outcomes of patellofemoral arthroplasty (PFA) implanted using the MAKOplasty knee resurfacing system. The secondary purpose of this investigation is to compare the short-term outcomes, complication rates, and survival rates of PFA to historical controls who underwent an osteochondral procedure.
6. Cartilage Restoration of the Knee Joint: The purpose of this research study is to determine the long-term clinical outcomes of patients who receive a cartilage restoration procedure. Procedures being followed for this study include osteochondral autograft transfer, autologous chondrocyte implantation or meniscus transplant. The study objectives are to determine to what extent these operations reduce pain, increase function, and improve the quality of life in patients who have full-thickness cartilage defects and to precisely measure these improvements.
7. Distal Femoral Osteotomy for Valgus Malalignment in Young Patients: Clinical outcomes of pain, swelling, stability, function, and return to activity will be evaluated and reported in patients who undergo a distal femoral osteotomy. Patients will have a comprehensive knee exam and will complete patient reported outcome measures pre-operatively and again at designated time points after surgery.
8. Return to Recreational Activities and Work Following Total Knee Replacement: Introduction of Advanced Conditioning and Performance Programs to Achieve Higher Success Rates: Many patients strive to return to recreational activities and work following total knee replacement. There are three main purposes to this study. 1) Examine the factors that allow total knee replacement patients to return to recreational sports and/or work activities, and to achieve recommended physical activity levels as defined by the American Heart Association and the American College of Sports Medicine. 2) Examine the factors that limit the ability of patients to resume sports, work, and physical fitness training including comorbidities, general health, complications, and other factors. 3) Use advanced sports medicine rehabilitation principles that involve staged progressive protocols to safely prepare patients for sports, work, and physical fitness training. Objective measurements of muscle strength, endurance, balance, and neuromuscular control will be used to determine when patients may be cleared to participate in these activities.
9. Blood Flow Restriction Training for Severe Muscle Atrophy: Under the direction of Dr. Noyes, our research team is evaluating strength gains following utilization of blood flow restriction (BFR) training for muscle atrophy. Patients with severe muscle atrophy are enrolled into this prospective study and follow a very specific training program. The BFR training program consists of 9 visits over a 3 to 4-week period. Strength is measured prior to training and at the conclusion of the 9 visits.
10. Clinical Outcomes, Patient Satisfaction, and Increased Activity Parameters in Knee Osteoarthritis Patients: After Platelet Rich Plasma and Stem Cell Treatment in Two Different Patient Activity Groups: This prospective study aims to determine the efficacy and clinical outcomes of a platelet rich plasma (PRP) injection or an intra-articular injection of stem cells plus bone grafting in different patient groups with knee osteoarthritis.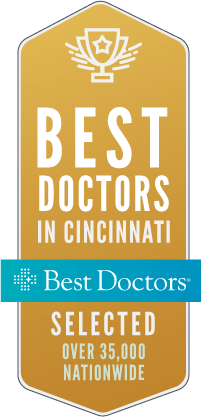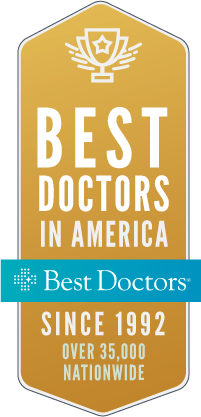 CSMOC is an award-winning center for orthoapedic treatment in Cincinnati.